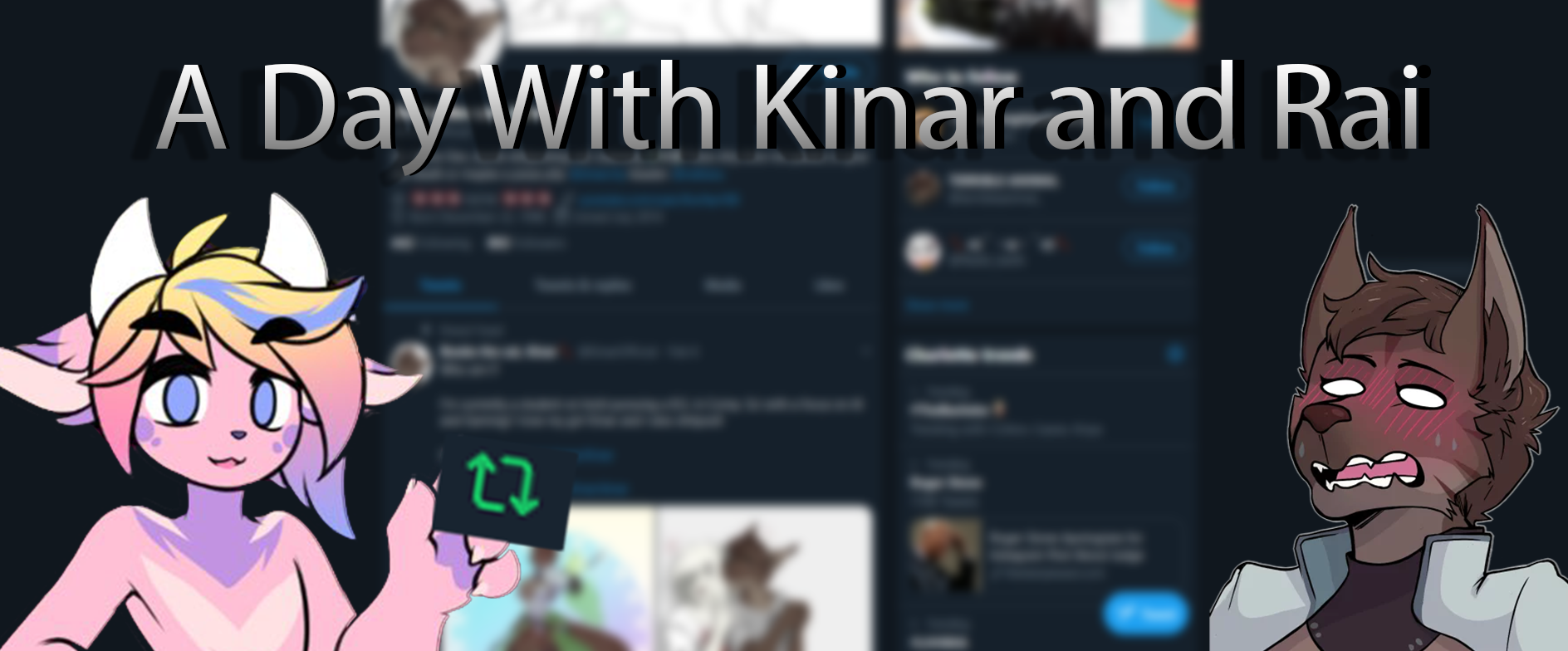 A Day With Kinar and Rai
A downloadable http://kinar.itch.io/ for Windows, macOS, and Linux
Adult - 18+ Only

Hey Gamers™
After a quick three hours to make the game, I've spent another one hour adjusting the audio levels and smoothing some things out!
Involves @Raikissu(Artist, gremlin) and Myself(@KinarOfficial, dumb cat)!
Its free to download but its also a very quick one-shot so don't expect a whole lot!
About:

The magical journey of Kinar's rapid breast expansion due to the magical powers of Raikissu on Tweetfur dot com! This short Visual Novel will cover the events that unfolded leading to Kinar being a size above the rest!

There's a secret ending if you use the name "Kinar" or "Rai"! Have fun!
Please leave any suggestions, comments, remarks etc at the bottom in the comments!

Install instructions
To play:
Download the version according to your OS,

unpack with either Winrar/zip, then open up the folder,

find A Day With Kinar.exe,

run that and done!


Enjoy!